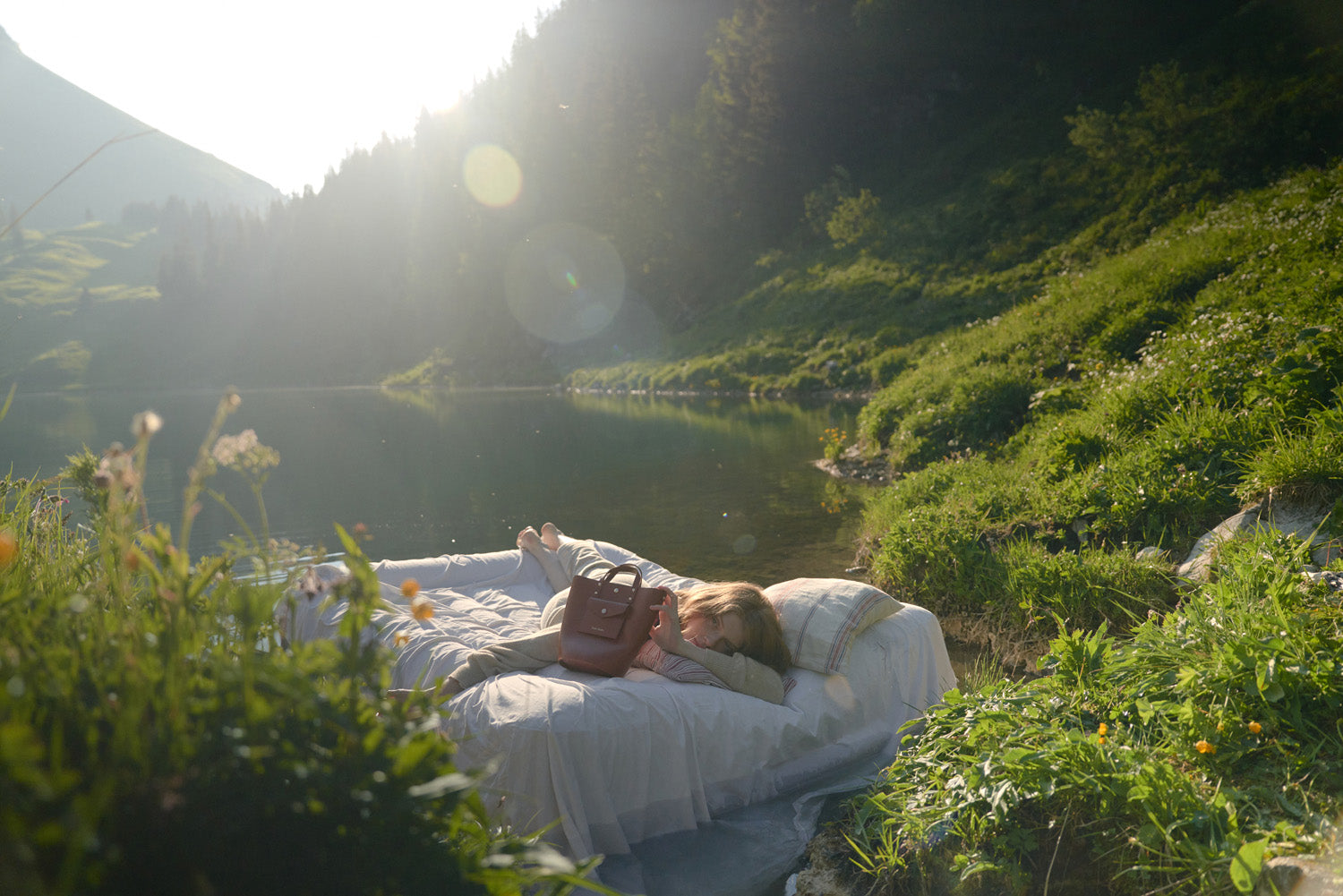 Fall 2023: Réveil en eau douce
Soft lights, early morning dew, greenery as far as the eye can see...she is there, lying in the midst of her memories.
Imagine yourself lying in the middle of your memories, each piece in this collection being a page turned in your history. The first notes of autumn mingle with the fresh air of winter, creating an atmosphere that is both warm and mysterious. Each accessory tells its own story, weaving a web of emotions and sensations that envelop you like a soft cocoon.
This first chapter of our fall-winter 2023 collection is an invitation to explore the intimacy of your style, to wrap yourself in naturally comforting leathers and to lose yourself in colors inspired by precious moments. Welcome to a world where fashion becomes an extension of your memories, an expression of the present and an echo of your dreams to come.
Regular price
Sale price
$216.00
Unit price
per
Regular price
Sale price
$176.00
Unit price
per
Regular price
Sale price
$103.00
Unit price
per
Campaign: Beyond the World